Sadio Mane Match Worn Liverpool Champions League Shirt 2017
Sadio Mane match worn Liverpool F.C Shirt , worn in the UEFA Champions league tie v 1899 Hoffenheim on the 15th August 2017 at the Wirsol Rhein-Necker Arena in Sinheim in Germany.
Shirt remains in worn used condition with signs of wear and use still visible and odours still present.
Comes with a signed letter of authenticity from Liverpool Football Club to confirm the shirt is match worn and from this fixture.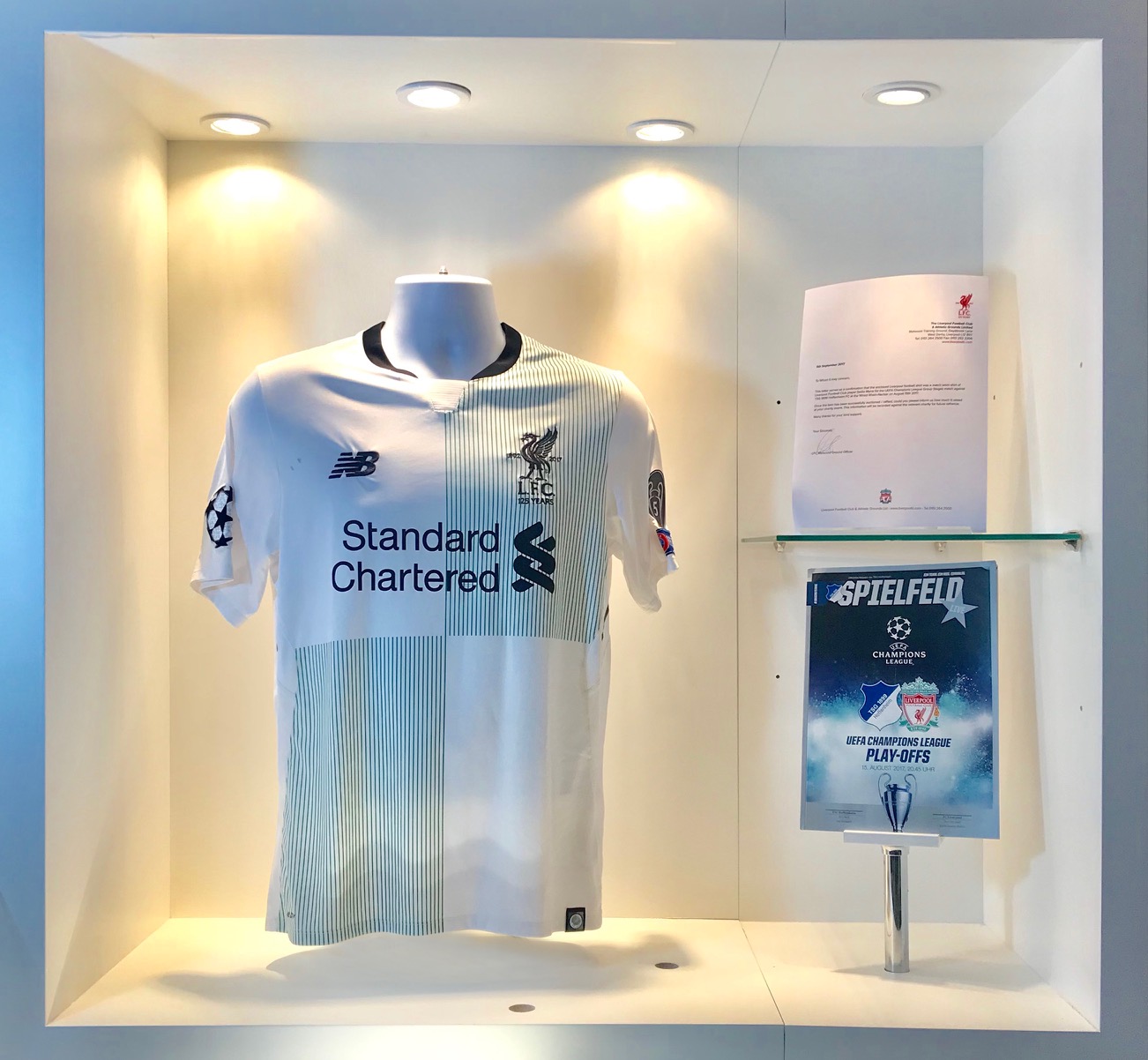 Price :
£

2,494.99
out of Stock
Sadio Mane Match Worn Shirt
1899 Hoffenheim
v Liverpool F.C
15th August 2017
Sinsheim
Germany