Sir Kenny Dalglish Match Worn Liverpool European Cup Semi Final Shirt 1985
Sir Kenny Dalglish Match worn Liverpool F.C. European Cup Semi Final shirt , worn in the 2nd leg of the European Cup semi final v Panathinaikos in Athens on the 24th of April 1985 .
Fantastic and Incredibly rare shirt from the greatest player in the clubs history
This shirt was swapped after the game with Panathinaikos defender Giannis ( John ) Dontas and comes with a signed letter of authenticity from Dontas to confirm he obtained this shirt from Kenny after the game ( picture of Dontas with the shirt in the product gallery ) .
Signs of wear and use still visible on the shirt .
Kenny Dalglish shirts are very rarely obtainable especially from one a European Cup campaign.
Amazing shirt from the Liverpool legend and the clubs greatest player of all time .
An exquisite museum-quality item .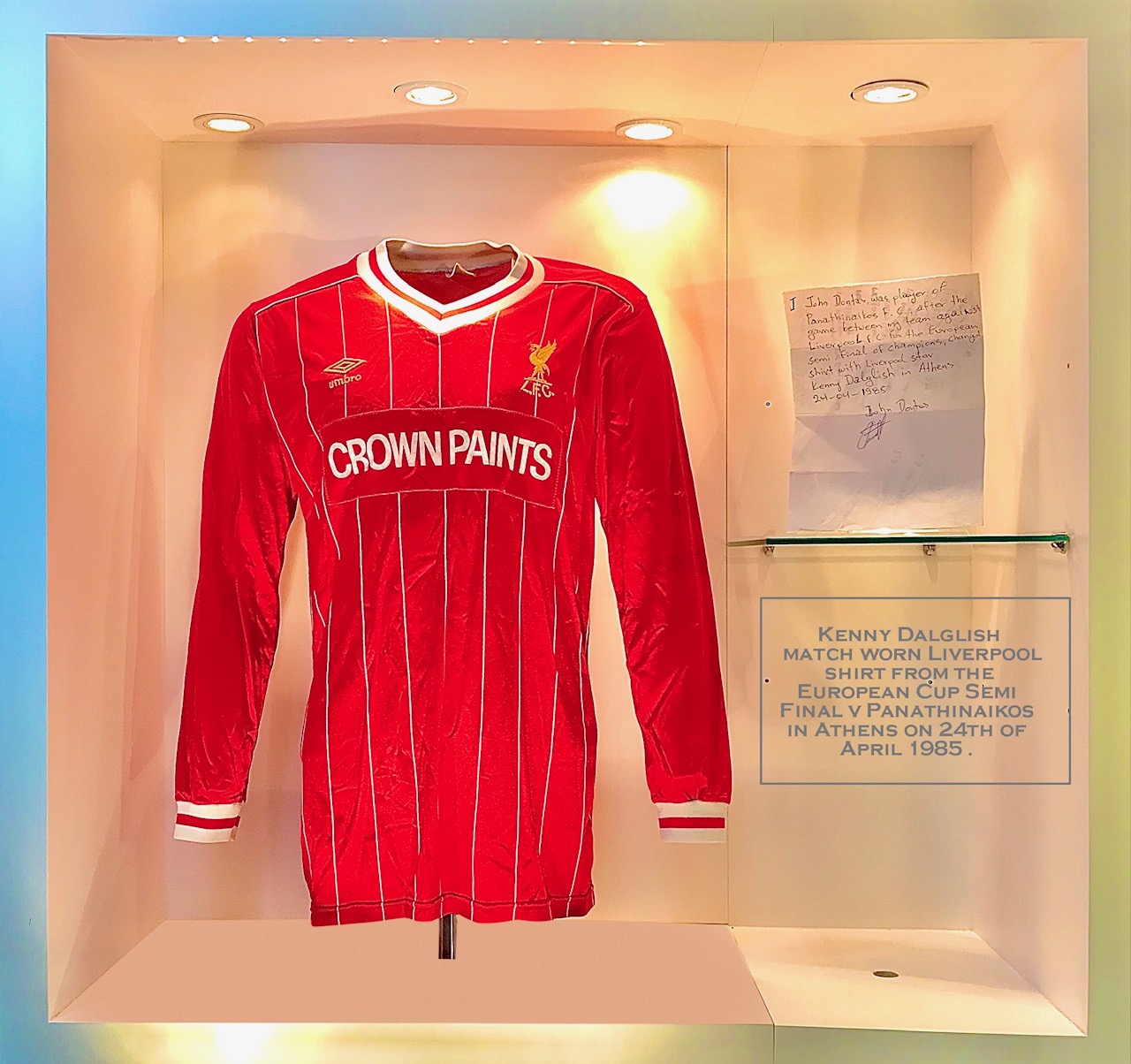 Price :
£

49,994.99
in Stock
Sir Kenny Dalglish Match Worn Shirt
European Cup Semi Final
Panathinaikos
v
Liverpool F.C.
24th April 1985