Dennis Bergkamp Match Worn & Signed Premier League Arsenal Shirt 2002 – 2003 Season
Very Rare Dennis Bergkamp match worn Arsenal shirt , worn during the 2002 / 2003 season with Arsenal.
Shirt still has a few visible signs of wear and use throughout the shirt , the inner layer has been removed / cut out due to Dennis's preference as the shirts was dual layered inside and Dennis had one removed as you can see from the pictures
In addition the shirt has also been signed by ; Bergkamp , Henry , Gilberto , Campbell , Pires , Ljungberg , Edu , Cole , Vieira , Toure , Lauren etc from that season and also a few additional players from the invincible season 2003 / 2004 .
A wonderful and rare shirt from one of the greatest ever players to play for the club and from one of if not the best team ever to play in the Premier League .
"An amazing player with sublime skill; comfortably the best I've played with. Not only did he score brilliant goals, but when he played, those around him scored more."
– Ian Wright
"He's the best I've ever played with by a long, long way. I can't talk high enough of the bloke – he was absolutely phenomenal. I think he's the greatest Arsenal player of all time. You talk to Thierry or Ian Wright and they can't speak highly enough of the man."
– Paul Merson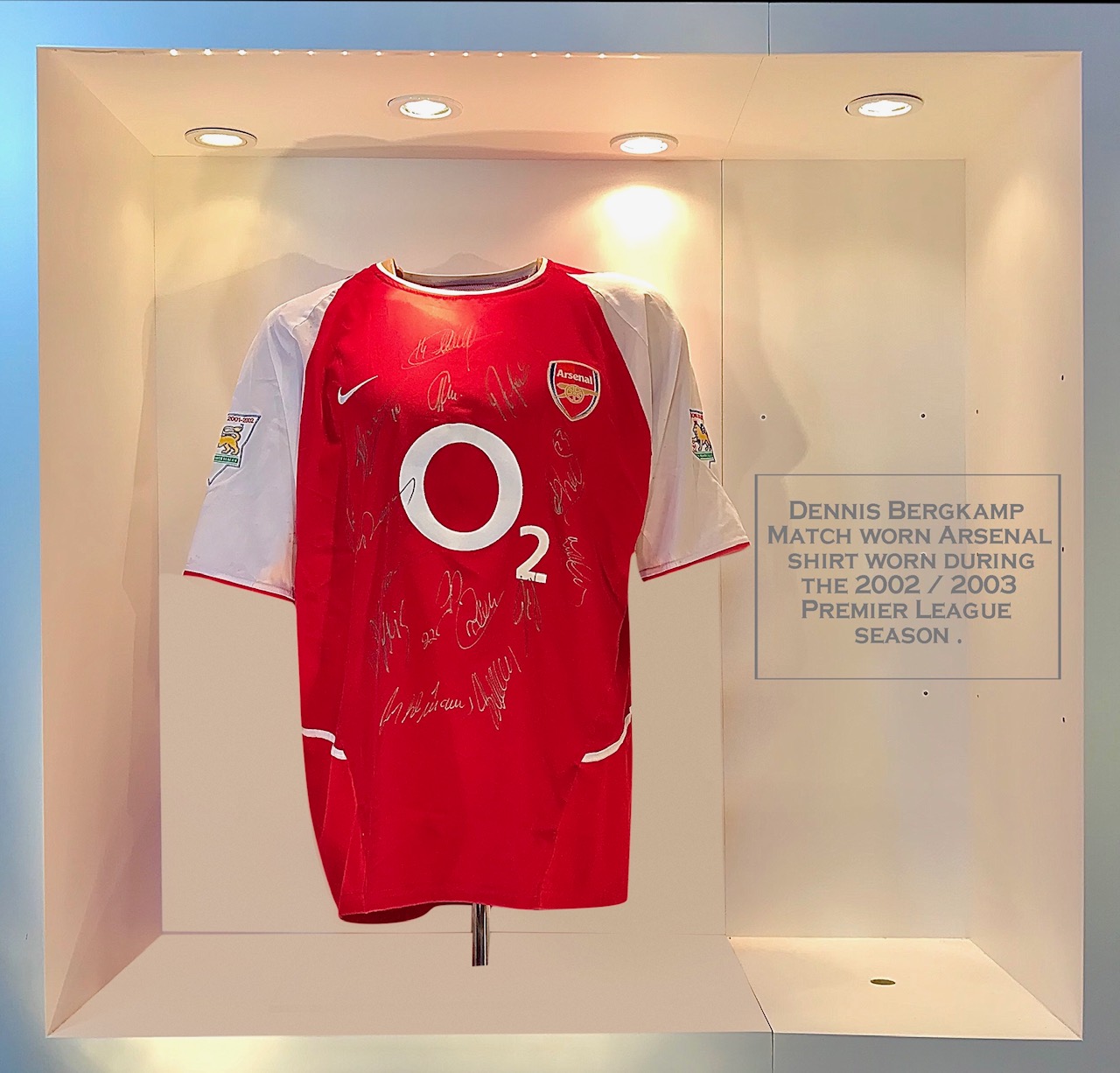 Price :
£

7,994.99
in Stock
"I honestly didn't think a professional player could be that good."
– Paul Merson
"Because of longevity and because I saw him every day in training for more than seven years, Dennis Bergkamp ."
– Thierry Henry
(when asked who the best player he ever played with was)