Hristo Stoichkov Match Worn F.C Barcelona La Liga Shirt 1996 – 1997
Hristo Stoichkov match worn F.C. Barcelona shirt , worn during the 1996 / 1997 La Liga season .
Shirt remains in good condition with small signs of wear and use are still visible throughout .
Obtained through a private seller with direct links to the club
Comes with a certificate of authenticity to confirm the shirt is match worn .
Rare worn item from the former F.C Barcelona legend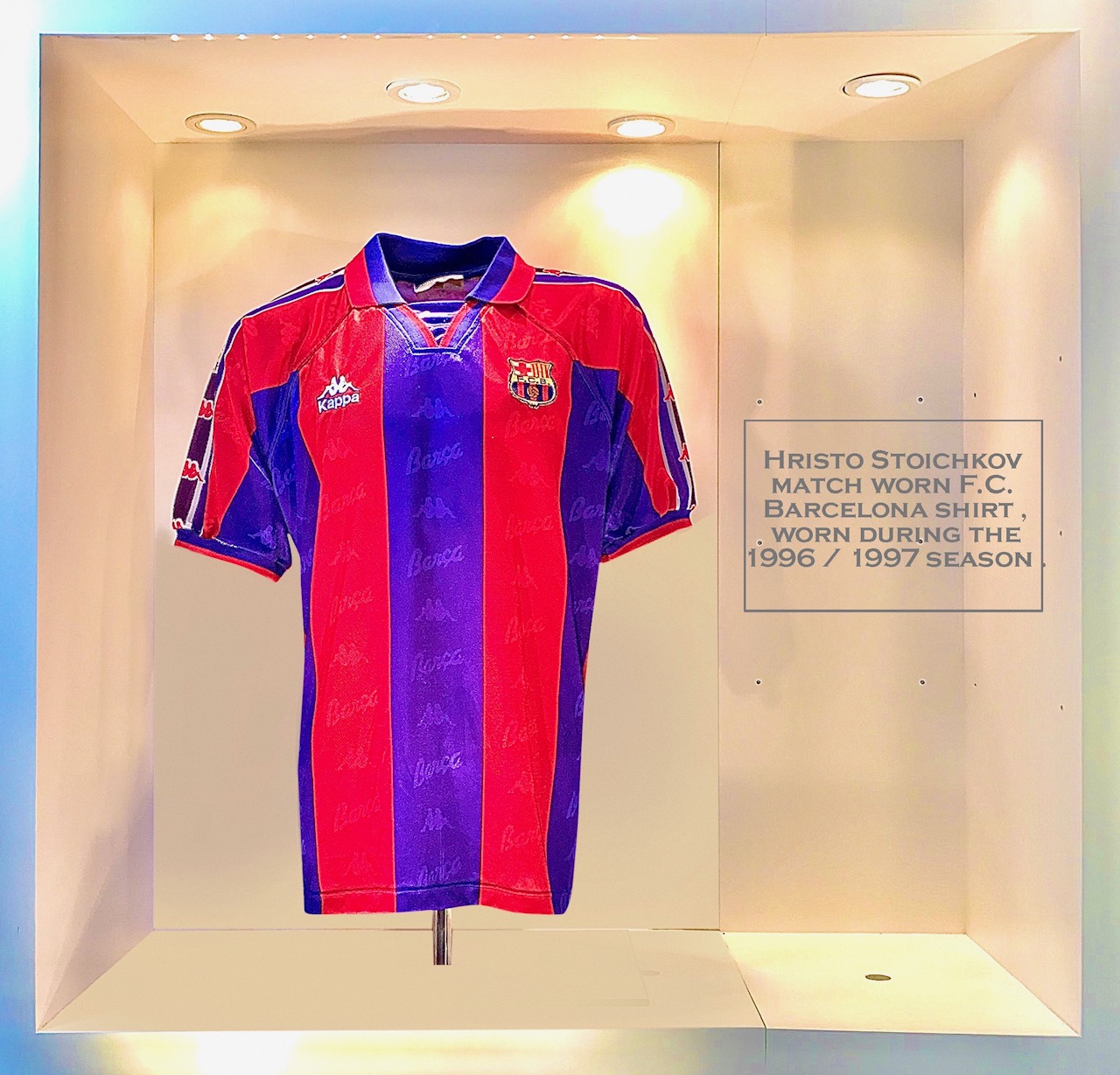 Price :
£

2,494.99
in Stock
Hristo Stoichkov
Match Worn F.C. Barcelona Shirt
1996 / 1997
La Liga Season